Looking Towards 2016
Every New Year brings with it excitement and a form of anticipation. As the year begins, we are eager to share where we're headed to start 2016.
Electronic Controls
Not all electronic controls are created equal. In 2016, we will continue to introduce our commercial-grade electronic controls to the consumer market. These controls are simple to use, provide more flexibility to control your wash cycles and are designed and tested to last 25 years in your home. We're so confident they will deliver long-lasting performance- that we back them with a 5-year warranty including both parts and labor. You won't find that anywhere else.
Online Product Reviews
On a daily basis, we receive online testimonials, letters and emails from our customers letting us know how happy they are with their purchase. Our Speed Queen Consumers are loyal enthusiasts who would recommend the Speed Queen brand to friends and family. We're always excited to add new consumers to our family.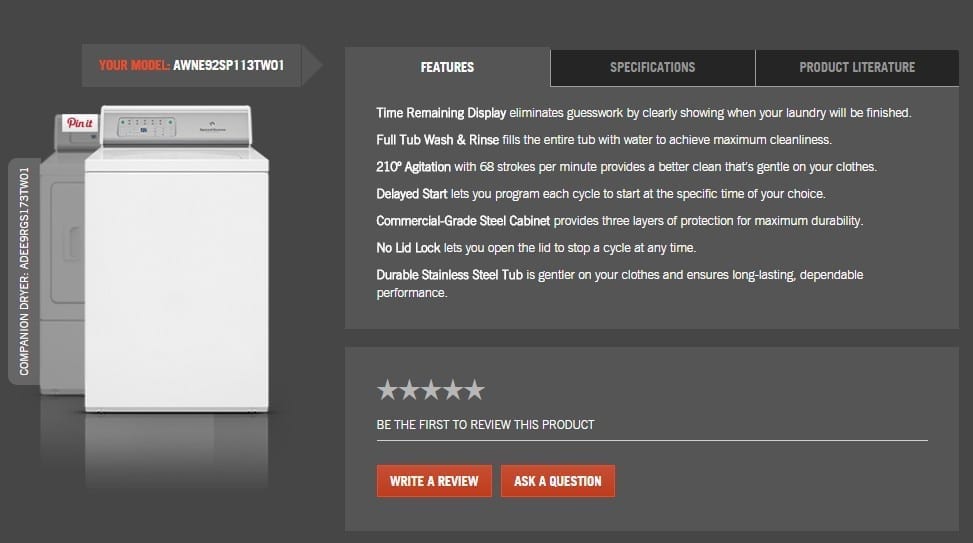 • We've added the ability to add product reviews to our website. We want all of our customers to share their experiences and feedback with others. Customers can now come to our website, click on the machine they are looking to purchase, see the star rating and view what comments have been left by current owners.
• We make high quality, durable machines and have raving fans to back that. Are you a current Speed Queen owner? We encourage you to visit us at www.SpeedQueen.com and leave a review.

We look forward to hearing from you in the new year. Here's to your successes and always having clean laundry.