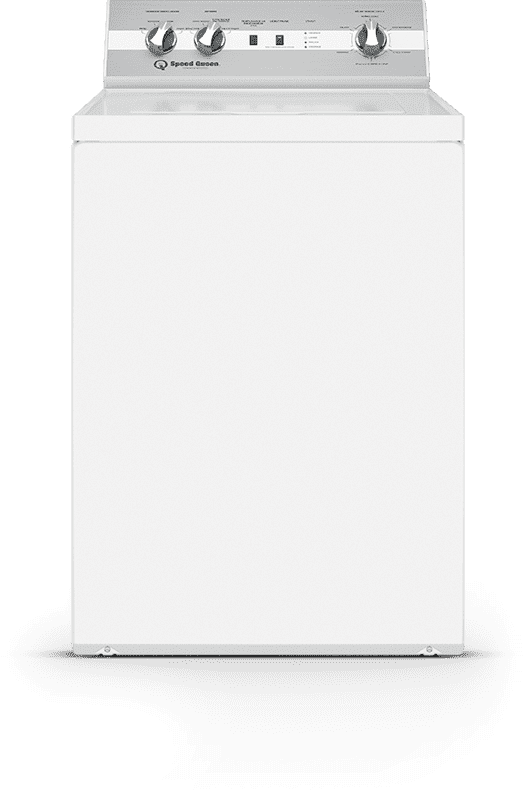 Optional Deep Fill & Rinse fills the entire tub with water to achieve maximum cleanliness.
Classic agitator and transmission-driven wash action produces an aggressive 210-degree stroke to remove tough stains fast.
Solid Mount Suspension System features a full steel base with heavy-duty springs for best-in-class out-of-balance performance, less vibration and longer machine life.
Durable Stainless Steel Tub is gentler on your clothes and ensures long-lasting, dependable performance.
Gallery
Specifications
SPEED QUEEN CLASSIC CLEANTM
The Speed Queen Classic CleanTM  top load washer utilizes a transmission-driven wash action, producing an aggressive 210-degree stroke to remove tough stains fast. Simple operation and just enough flexibility to wash your way without a lid lock, so it's a breeze to add forgotten items at any point during the cycle.  
Learn more about the Speed Queen TC5
WARRANTY
The Longest Lasting Washers
With a Warranty to Match
The best top load washer on the market also comes with the best warranty. Our industry-best 3-year warranty cover all parts and in-home labor*.
Lifetime warranty outer drain tub and the stainless steel wash basket
*For complete warranty information, please review your warranty bond.
Related Products
[dc5]