Durable Stainless Steel Tub is gentler on your clothes and ensures long-lasting, dependable performance. Balance Technology virtually eliminates vibration and noise. Time Remaining Display eliminates guesswork by clearly showing when your laundry will be finished.Control Lock allows you to lock the control system, preventing children from starting the machine Moisture Sensors & Moisture Level Selection allow you to preset the dryness level of each load and automatically stops the cycle once that level is reached. Up-Front Lint Filter allows fast and easy cleaning.
*Products displayed are only an indication of what is available in your market. For more details visit your retailers.
WHERE TO BUY
Find Your Speed Queen
WARRANTY
The Longest Lasting Washers
With a Warranty to Match
The best top load washer on the market also comes with the best warranty. Our 2-year warranty cover all parts and in-home labor*.
Lifetime warranty outer drain tub and the stainless steel wash basket.
*For complete warranty information, please review your warranty bond.
Durability
Speed Queen dryers deliver a superior dry every time by achieving the ideal balance between drying temperature, airflow pattern and mechanical action. With commercial-grade components like a heavy-duty fan system and an advanced airflow pattern that ensures every bit of warm air enters the cylinder and dries the clothes, Speed Queen dryers deliver the perfect dry, every time.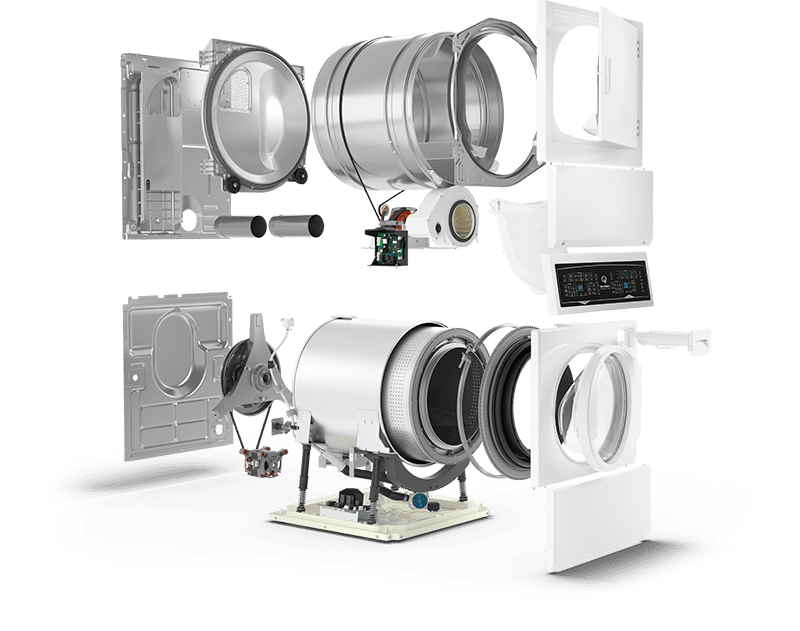 American Quality
Speed Queen washers and dryers are built on the same principles that built America. Proudly headquartered in Ripon, Wisconsin, for more than a century with more than 2,000 dedicated employees and more than 3,200 independent dealers across the country, we're committed to American quality.
LEARN MORE ABOUT AMERICAN QUALITY