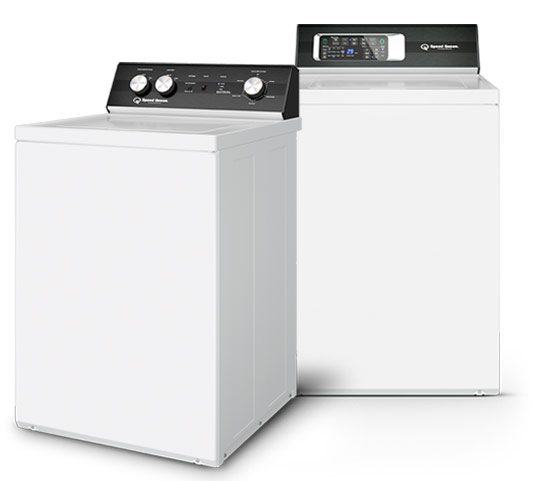 It's not too much to ask for your washer and dryer to get your clothes clean and leave them undamaged. It's pretty much the whole point, and what you spend your hard-earned money for them to do. That's why Speed Queen® is so committed to continually striving for the best possible clean.
As Clean As It Gets
The full flex agitator turns the clothes over continually ensuring the load is washed from top to bottom, everything is clean. Our Top and Front Loads are powered by heavy duty industrial motors and their drive system moves water efficiently and effectively through the clothes. With full wash cycles from 24 minutes means that there is Speed Queen washer to suit every home and lifestyle. Just like our stacked washer/dryer, it is so quiet that when you are standing next to it, you will only know it's running when you hear the swoosh of the water going back and forth.
SEE HOW SPEED QUEEN TOP LOAD WASHERS ARE DESIGNED FOR BETTER WASH RESULTS
Experts In Clean
Our commercial laundry customers depend on wash quality for their livelihood. That's why they rely on us to deliver laundry equipment that makes no compromises in that area. And that's why we develop groundbreaking innovations to maximize cleanliness, evidenced by the revolutionary Speed Queen top load washers.