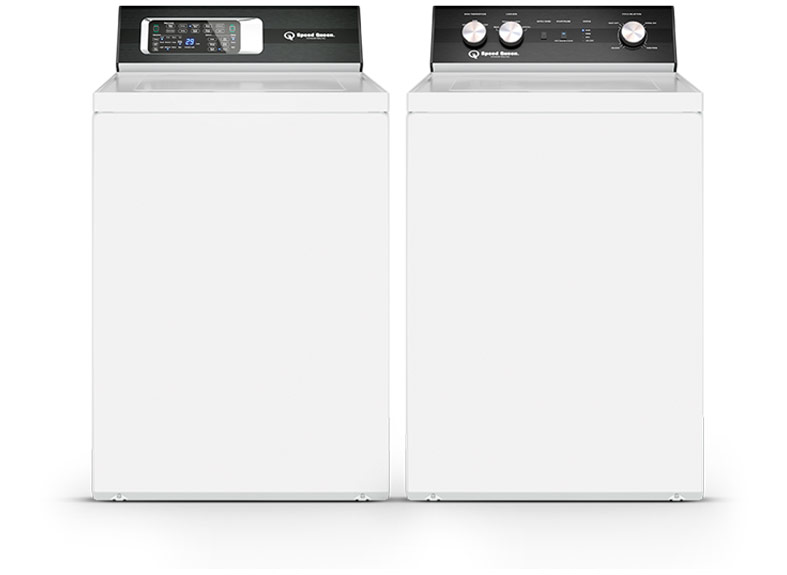 Finite Element Analysis
This is a fancy way of saying we sweat the smallest details before we even produce a physical form. Advanced digital engineering and modeling programs allow us to optimise the design of every component in order to achieve unprecedented quality levels.
Component Testing
Once our products are brought to life in physical form, we subject them to component and subassembly testing that requires each part to perform to at least two times its expected life cycle. This certifies unsurpassed durability, in even the harshest environments.
Life & Load Testing
Our test lab has no industry equal. We test to extremes, exceed the limit, and push our washers and dryers to the breaking point, constantly finding new ways to simulate conditions under which damage might occur over time. That's why you can be sure that your washing machine and dryer are built to last.
Field Testing
Once product performance passes in-house testing, our equipment must show it will perform to our commercial-grade standards out in the field. So, before products go to full production, we put them in to full-time practice in the harshest of real world settings. It's another step toward giving our customers, and ourselves, true performance peace of mind.

World-Class Manufacturing & Quality Control
We leverage our deep commercial laundry manufacturing experience in every machine. Each is assembled with American pride, using state-of-the-art technology to ensure our products are consistently built with precision that surpasses our competition – and your expectations.