Celebrating the Wonders of Manufacturing Day
Exploring the present and future of manufacturing
In honor of Manufacturing Day, Speed Queen gave high school students a behind-the-scenes look at how we build the washers and dryers that millions of customers have relied on through the years to clean their toughest laundry.
What is Manufacturing Day? It's a celebration of manufacturing, designed to show people—and especially students—the possibilities that manufacturing holds. It also provides an opportunity to dispel any misconceptions about manufacturing, inspiring future generations to consider viable job opportunities in manufacturing.
"Over the next decade nearly 3 ½ million manufacturing jobs will likely need to be filled," said David Hickman, Alliance Laundry Systems Plant Manager. "We wanted students to see the diversity of jobs that exist and help open their eyes to the countless career opportunities available through manufacturers such as Alliance."
Giving kids a glimpse of what makes our machines tick
To celebrate, Speed Queen invited more than 100 sophomores from Ripon High School to visit the Alliance Laundry Systems manufacturing facilities in Ripon, Wis. The tour kicked off in the World Training Center, where students learned about Speed Queen and Alliance Laundry Systems, the people who design and build the washers and dryers and other fun facts.
Afterward, the students broke into groups and participated in several different activities, including:
A Lean Kaizen exercise during which students learned about streamlining business processes and increasing efficiency
A welding simulation game
Tours of the transfer press, FARO ScanArm, 3D measuring system, and dryer building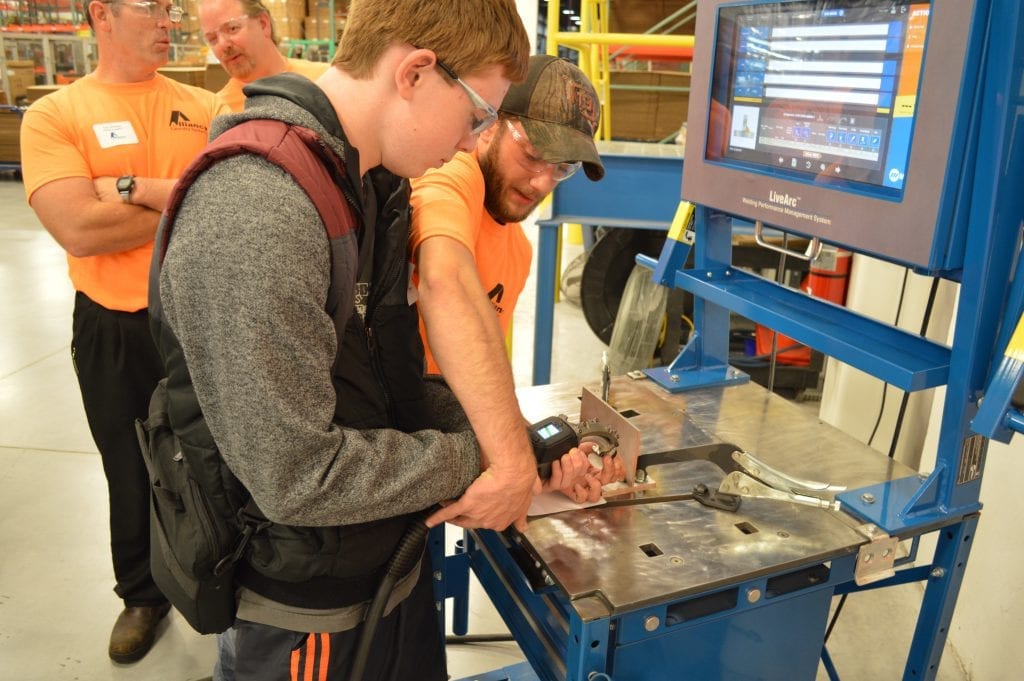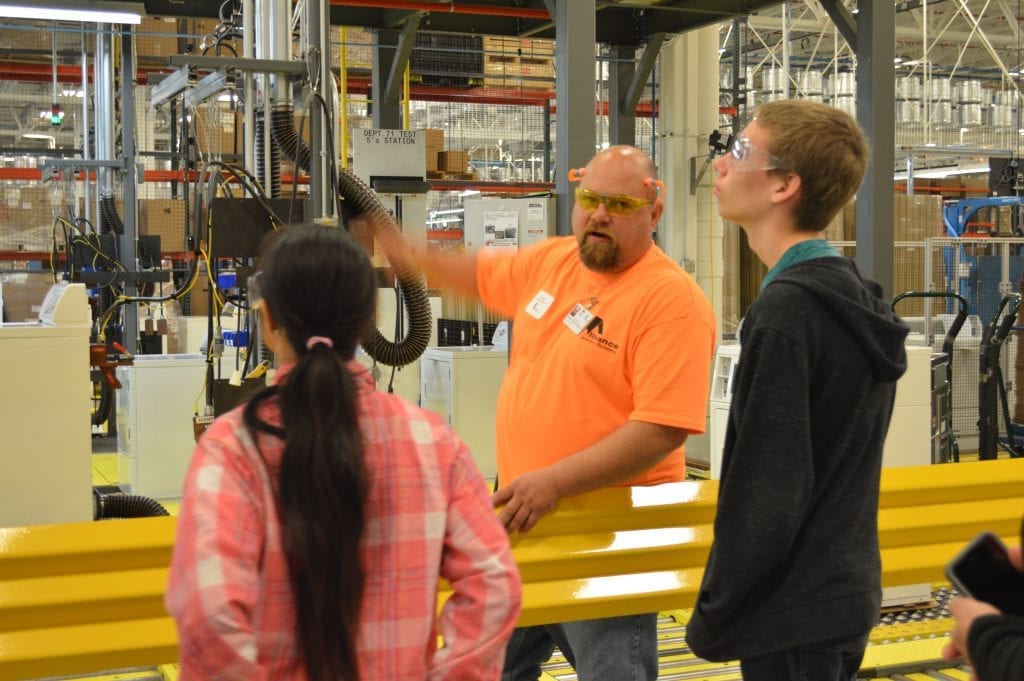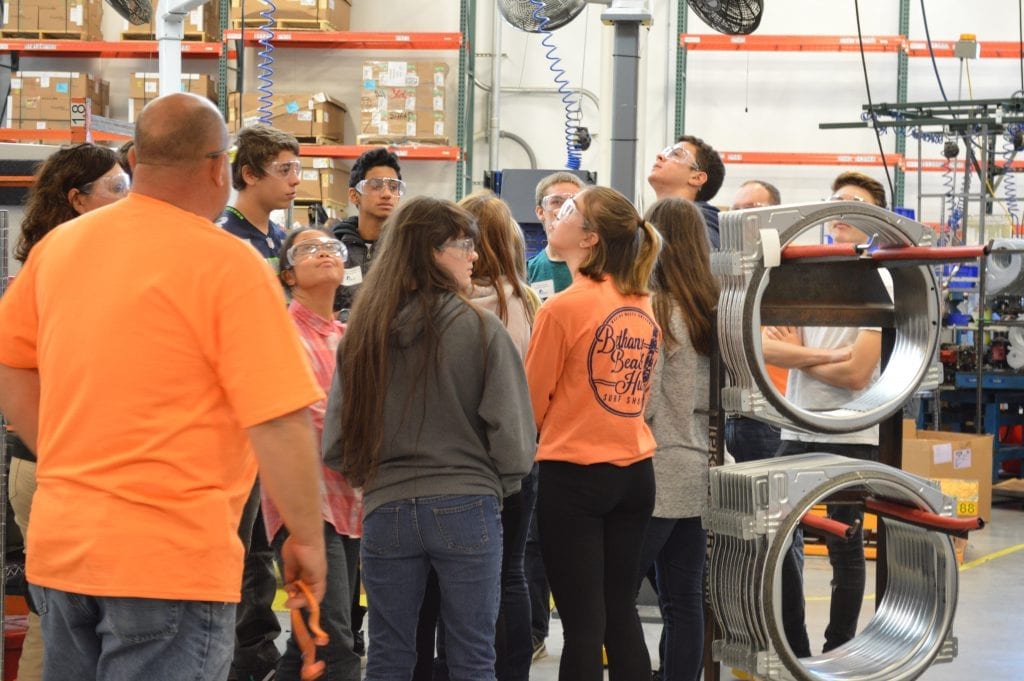 "This was a phenomenal opportunity for our students to get a hands-on look at career options in the manufacturing industry," said Jolene Schatzinger, Ripon High School Counselor. "Our students were able to engage with Alliance staff in a meaningful way, which helps spark their interest in their future academic and career planning. Thank you, Alliance Laundry Systems!"
It was an incredible experience having the students take part in Manufacturing Day, helping them understand how Speed Queen uses the latest manufacturing technology to develop not only the current, but also the next generation of Speed Queen laundry machines.