Meet the pets: Hank
Our Pet Plus™ cycles project was born out of our team's love of pets and the joy they bring to us each day. Over the next few months, we'll be posting the stories of the pets who inspired the idea. Today, we meetHank, the most adorable bloodhound you'll ever lay eyes on, and owned by Allie Hielke in our HR department
As far as bloodhounds go, Hank is one whose breed type just doesn't quite match. While he's large, coming in at 110-pounds, he's truly just a big, sweet, squishy lovebug. Hank knows no boundaries and will often cuddle up next to his human family member as close as he can be. As with most dogs his size, he's completely unaware of just how much space he takes up.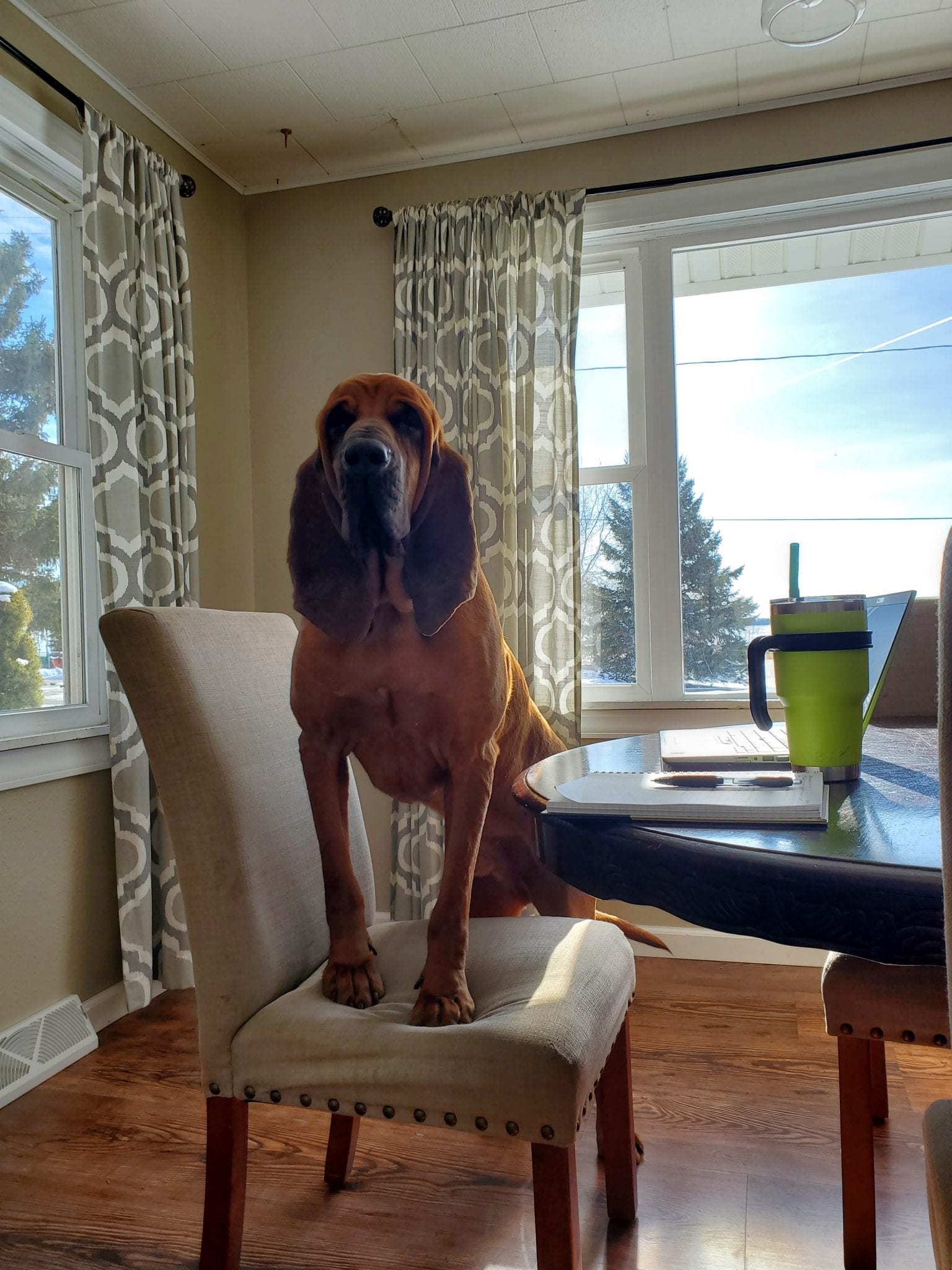 He loves unconditionally and gives GREAT hugs. He's always jumping up to wrap his paws around your waist, according to his mom Allie. When he's sleeping, he gets ever squishier than his normal awake state – one of Hank's family's favorite things about him!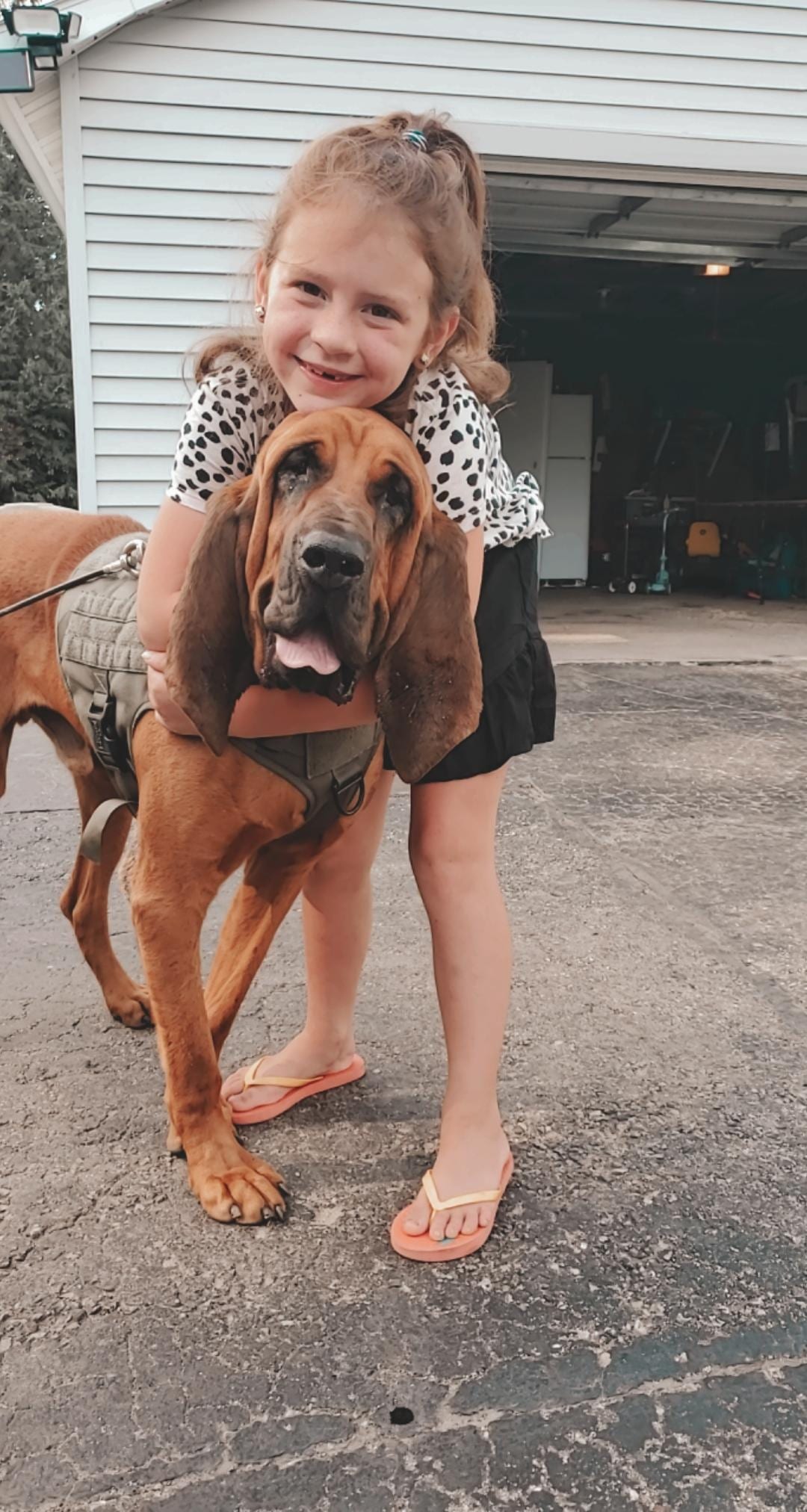 Hank's human siblings LOVE to hang out with their favorite furry brother. He accompanies them on walks, while playing outside, making arts and crafts, cooking and anything else he can wriggle his way into. With his sweet, sweet demeanor, Hank, according to his family, is just the most wonderful pup you'll meet and takes in all the snuggles he can get. Besides his family, Hank's favorite thing is his water dish. Bloodhounds by nature drink a lot of water, and Hank is no exception. Hank's mom even has to limit his water intake, otherwise Hank will have accidents while he's sleeping.
Some of Hank's favorite things to do are sleep, drink water and be snuggled by his family. You'll likely find him on the couch for family movie night soaking up the love.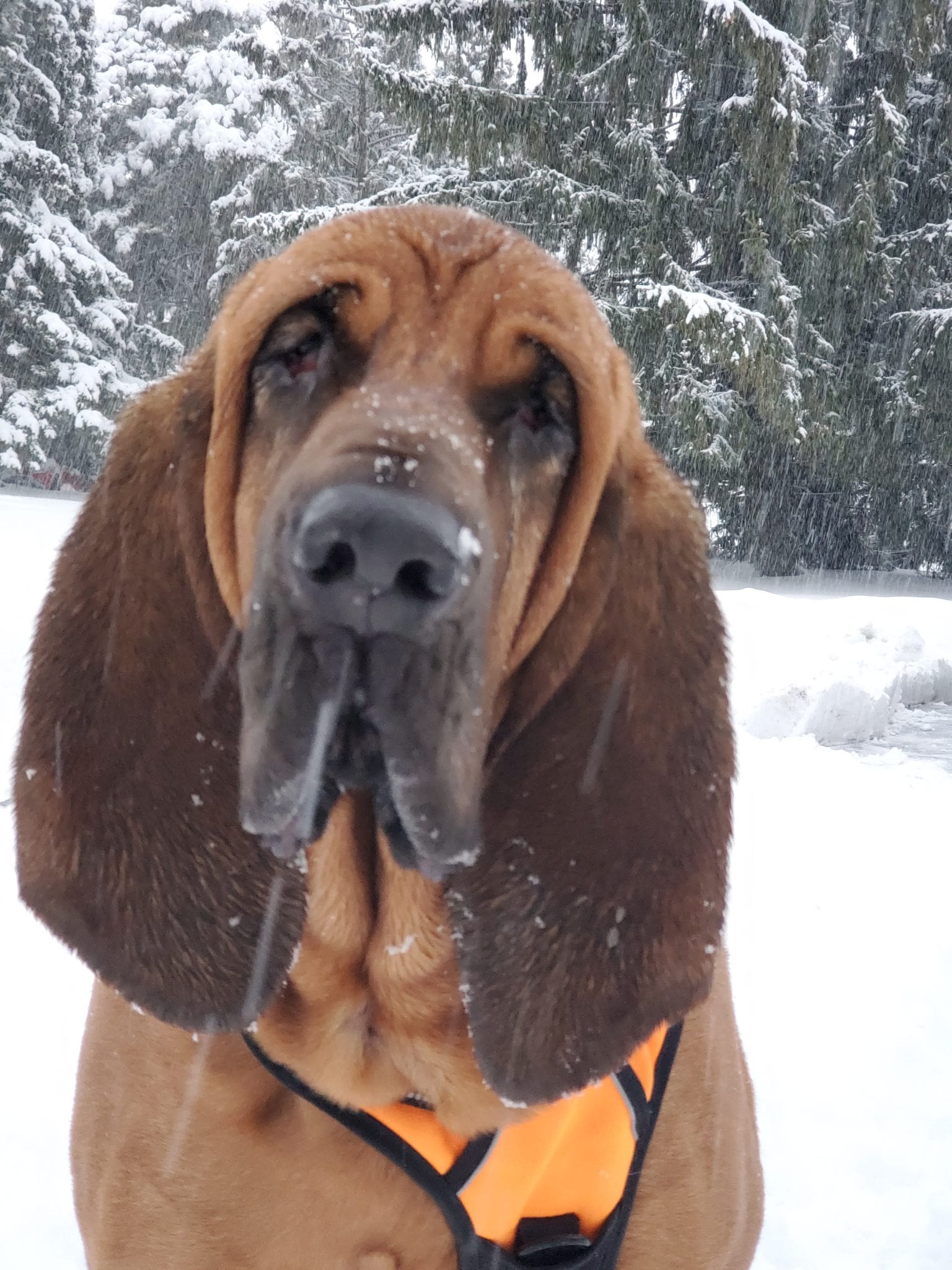 Photos submitted by Allie Hielke, Human Resources, Alliance Laundry Systems