Meet the pets: Maximus
Our Pet Plus™ cycles project was born out of our team's love of pets and the joy they bring to us each day. Over the next few months, we'll be posting the stories of the pets who inspired the idea. Today, we meet one of the sweetest, sassiest cats you'll ever come across.
Maximus, an orange Persian cat, was adopted eight years ago by Margaret Heffernan and family from the Green Lake Area Animal Shelter. Immediately, Margaret fell in love with those mischievous golden eyes when she saw him through the glass. Maximus, also known as Max, was welcomed into his furever home that night with lots of pets, open arms and even more open hearts.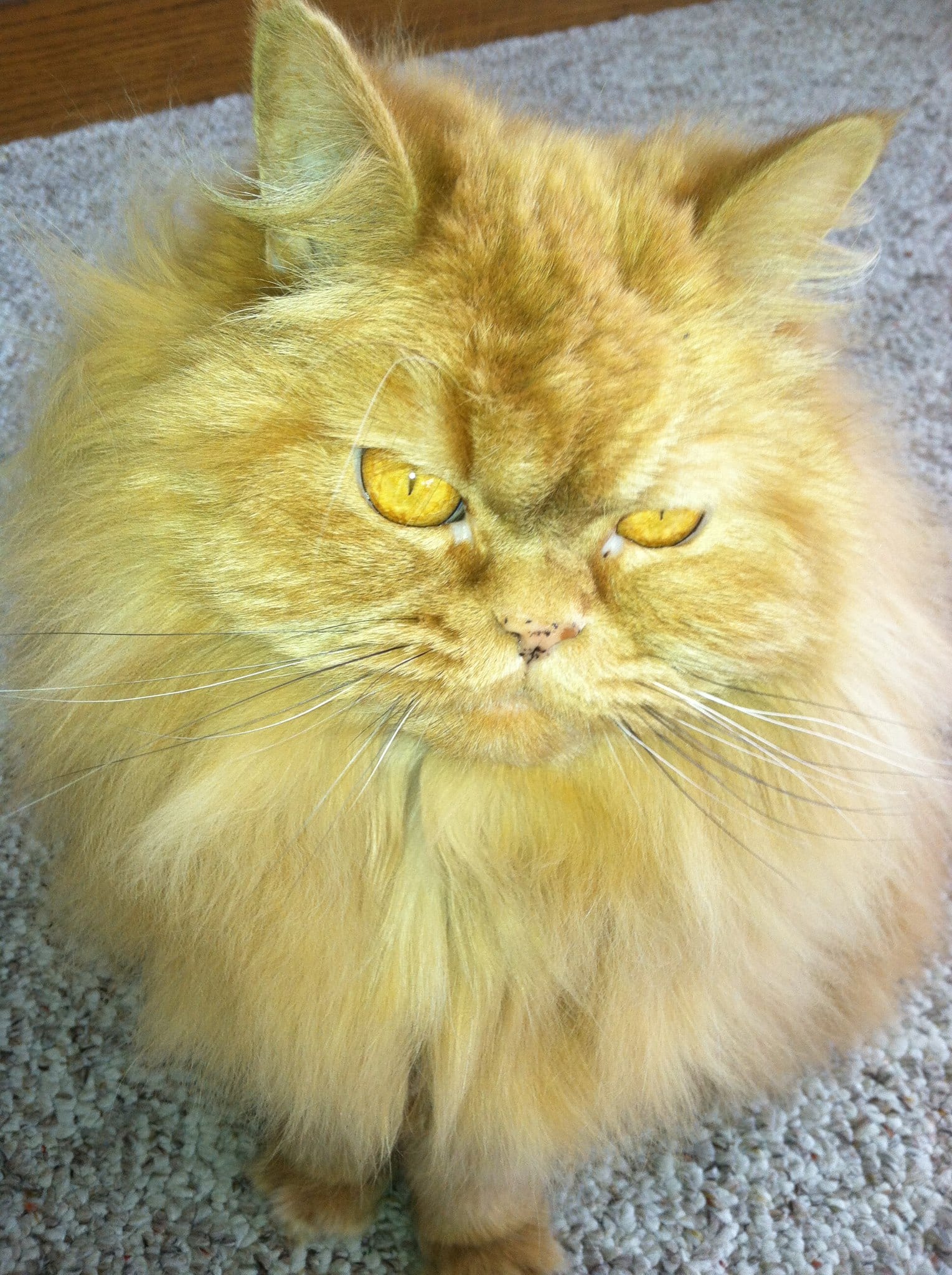 Maximus isn't like your "normal" cat – he LOVES human interaction and playing. Any time he can be around his family, Maximus is happy. He'll often be found quietly walking around keeping a watchful eye on his loved ones and trying to be part of the action. With his human siblings at home due to COVID-19, Maximus even enjoys "studying" and regularly attends online high school and college courses. Maximus has quite the personality and lots of love to give.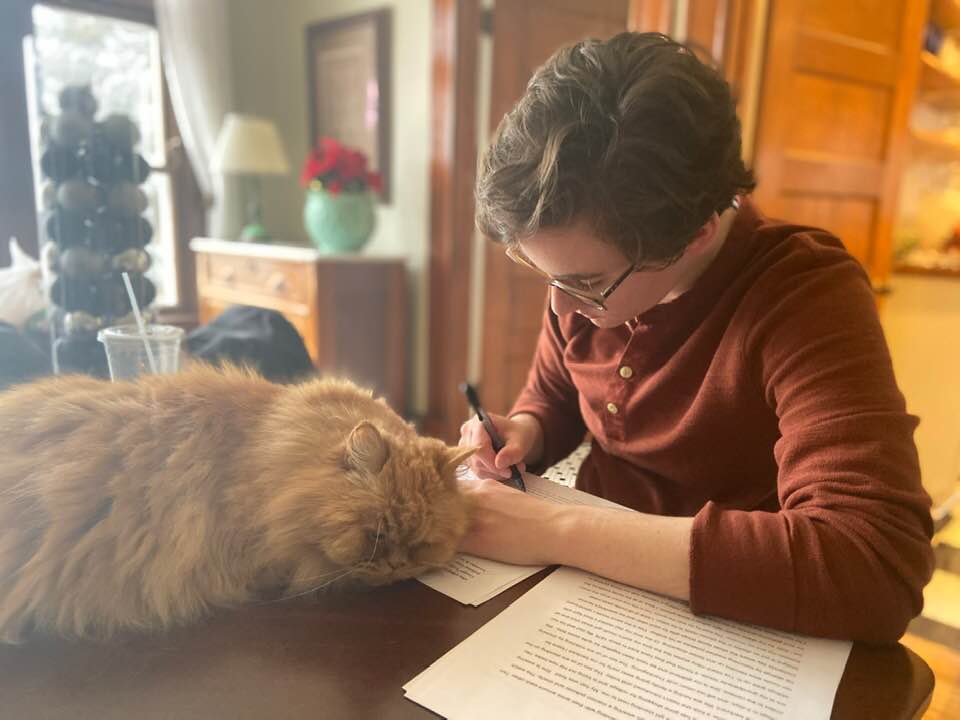 Don't let the sweet face fool you though, this cool cat can be sassy too and LOVES to be the center of attention. Maximus often is compared to "Grumpy Cat," but his face is the grumpiest thing about him. Spunky and spry, this lad often enjoys making everyone around him smile with his frequent purring and playing. Maximus's family said they couldn't imagine a day without that angelic face making its appearance in their lives.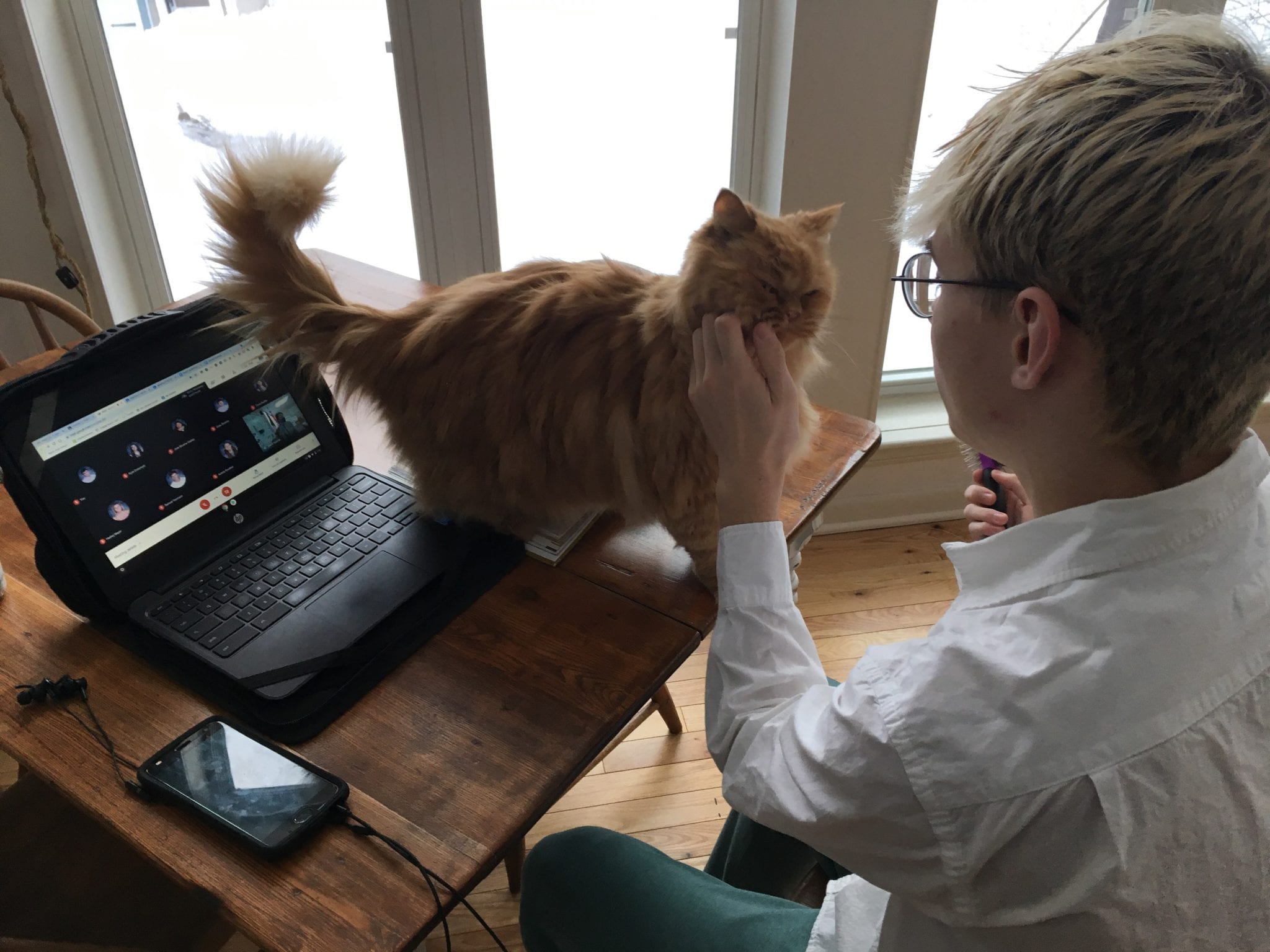 About the Green Lake Area Animal Shelter
The Green Lake Area Animal Shelter was founded in 1993 and is a full-service shelter, assisting any pet or pet owner in need. It sees about 800 to 1,000 animals a year, and routinely partners with other organizations and law enforcement to assist in emergency situations.
Photos submitted by Margaret Heffernan, Human Resources, Alliance Laundry Systems