Encouraging Women to Own Their Strong
Speed Queen® Partners with Mudderella
Strong people deserve strong machines, and we are just as committed to crafting the most durable machines as we are to empowering the consumers who use them.
In an effort to inspire and empower women in some of the communities we serve, we partnered with Mudderella for three events in Washington, D.C., Pittsburgh and New England. Mudderella is a non-competitive, five- to seven-mile long mud run created by women for women with a mission to remind each person of her inner strength. The race challenges women to work together to take on 12-15 obstacles testing balance, agility, endurance, willpower and overall fitness across the course.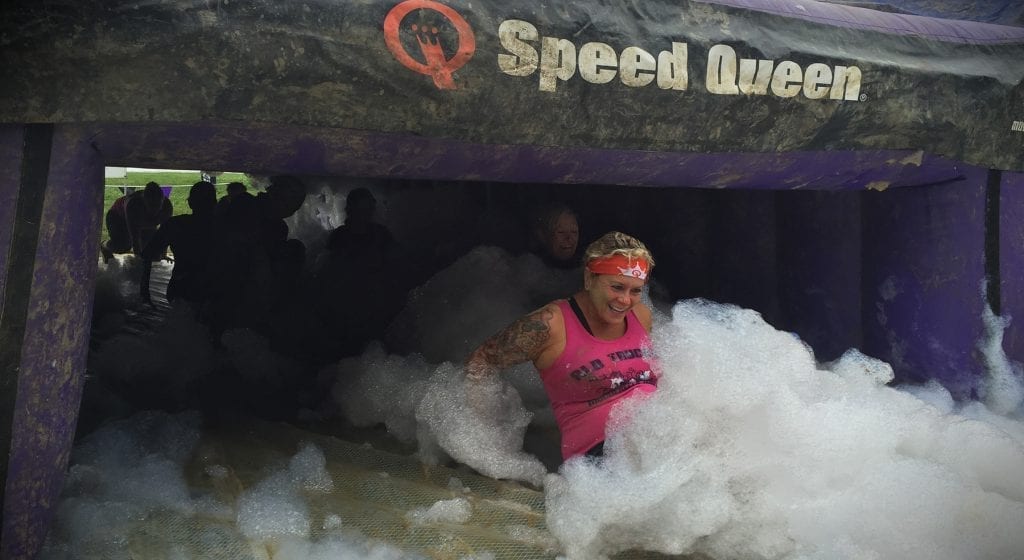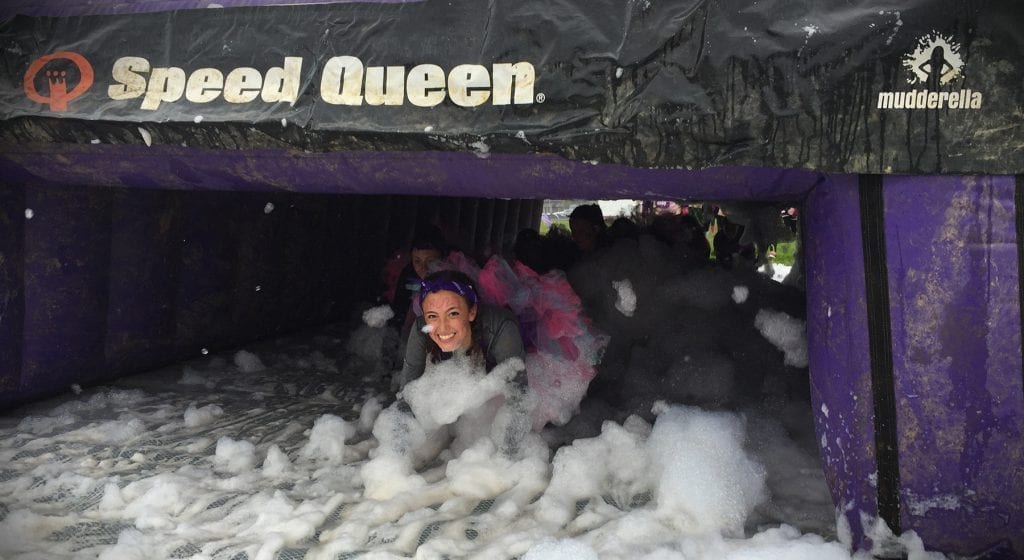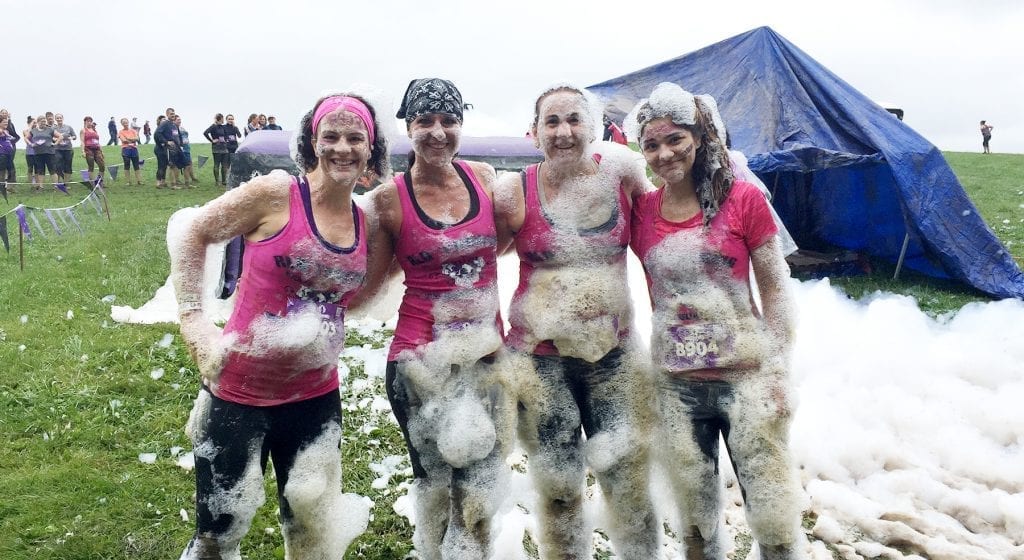 Getting Dirty For a Difference
Along with our partnership with Mudderella, we launched the "Dirty for a Difference" campaign, benefitting Futures Without Violence (FUTURES), a non-profit organization focused on ending domestic and sexual violence with community-based programs, education material and public policy advocating.
The "Dirty for a Difference" campaign challenged teams to participate in a Mudderella event and fundraise for FUTURES. The winning fundraising teams at each event were named "Queens for a Day" and invited to enjoy special perks including free meals, a VIP hospitality tent and more. Together with FUTURES, we were able to raise awareness about domestic violence and encourage each participant to own their own strong.
Clean Clothes for Those in Need
Following the events, we collected articles of clothing from Mudderella participants and took them to be laundered at Speed Queen-equipped laundromats. The clothing was then donated to emergency shelters in the area along with brand new washer/dryer pairs. The new Speed Queen washer and dryer units will help the shelters with washing bedding and linens, as well as its clients' belongings. The donation was a great way for us to help women in need, many of whom may have been affected personally by domestic violence.
Finally, in conjunction with the Mudderella event, Speed Queen launched the "Dirty for a Difference" Sweepstakes. For every contest entry, we donated $1 to Futures Without Violence to help prevent violence against women and children around the world. To enter in the Sweepstakes, contestants visited a participating Speed Queen Retailer to receive a sweepstakes code and filled out an online form. The grand prize included a 7-day/6-night trip for two to Australia along with two tickets to the Mudderella Australia event on November 7, 2015. The Sweepstakes was another way our campaign worked to fight against domestic violence and empower women.
Creating a Future Without Violence
All in all, the Mudderella event, "Dirty for a Difference" campaign and clothing donation allowed us, along with Mudderella and Futures Without Violence, to work to help prevent domestic violence and empower women in the community. We are fortunate to have worked with such important organizations that impact the lives of women and men across the country every day.