Hair-free. Carefree.
Our approach in designing Pet Plus™ cycles was simple: keep the love, but remove the hair and odors, all while saving you time. But we didn't stop there. We put Pet Plus™ technology to the test at animal shelters, service dog facilities and even a Great Pyrenees rescue shelter. Your pet ownership experience just got a little more carefree and hair free
DR. CHRISTINA
Pet hair problems down to a science
Meet Doctor Christina. She's a traveling veterinarian who's got pet hair problems down to a science. In this video series, she makes routine customer house visits and gets to the bottom of pet hair issues by having laundry assessed at a lab that uses Speed Queen's Pet Plus™ technology
PET PLUS™ PRODUCTS
Say goodbye to pet hair problems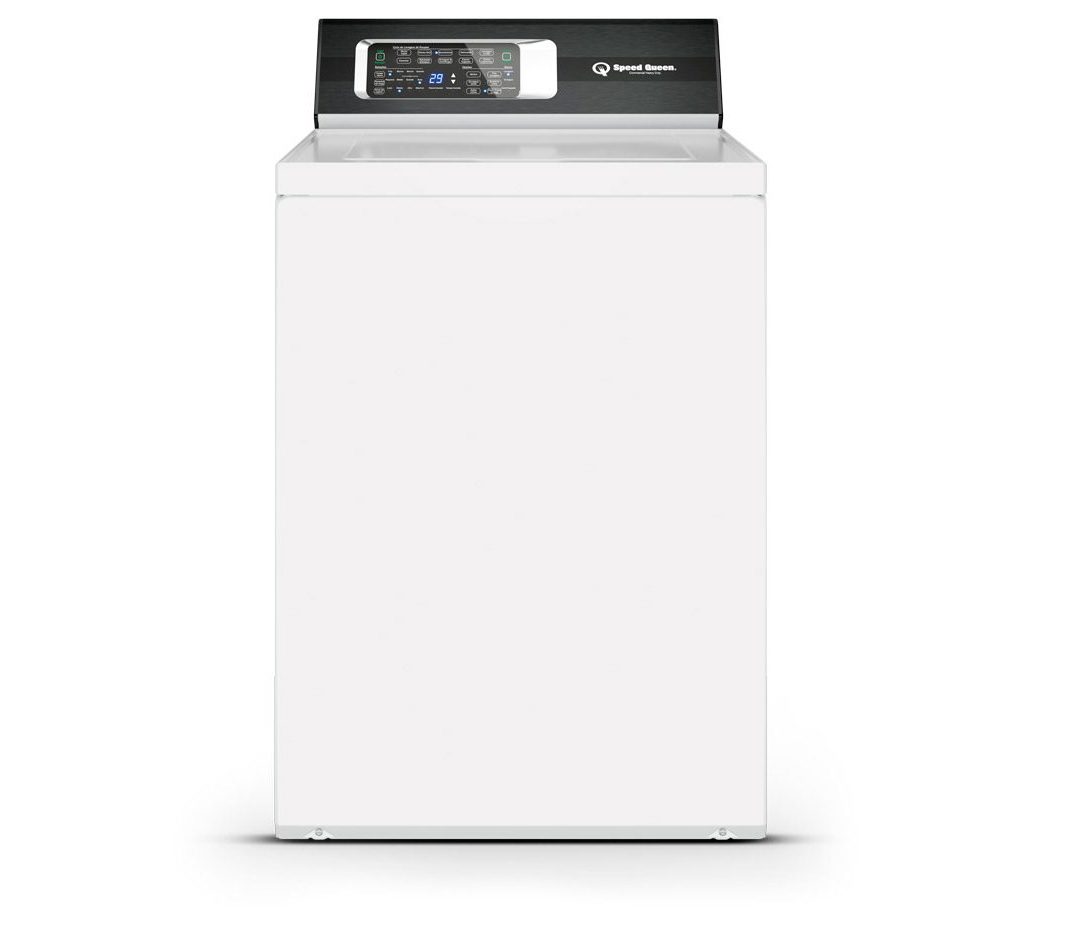 TR7
Delivering a great clean that's versatile and gentle on your clothes, the TR7's Perfect Wash enables you to tailor wash cycles around you—and your pets.
Product details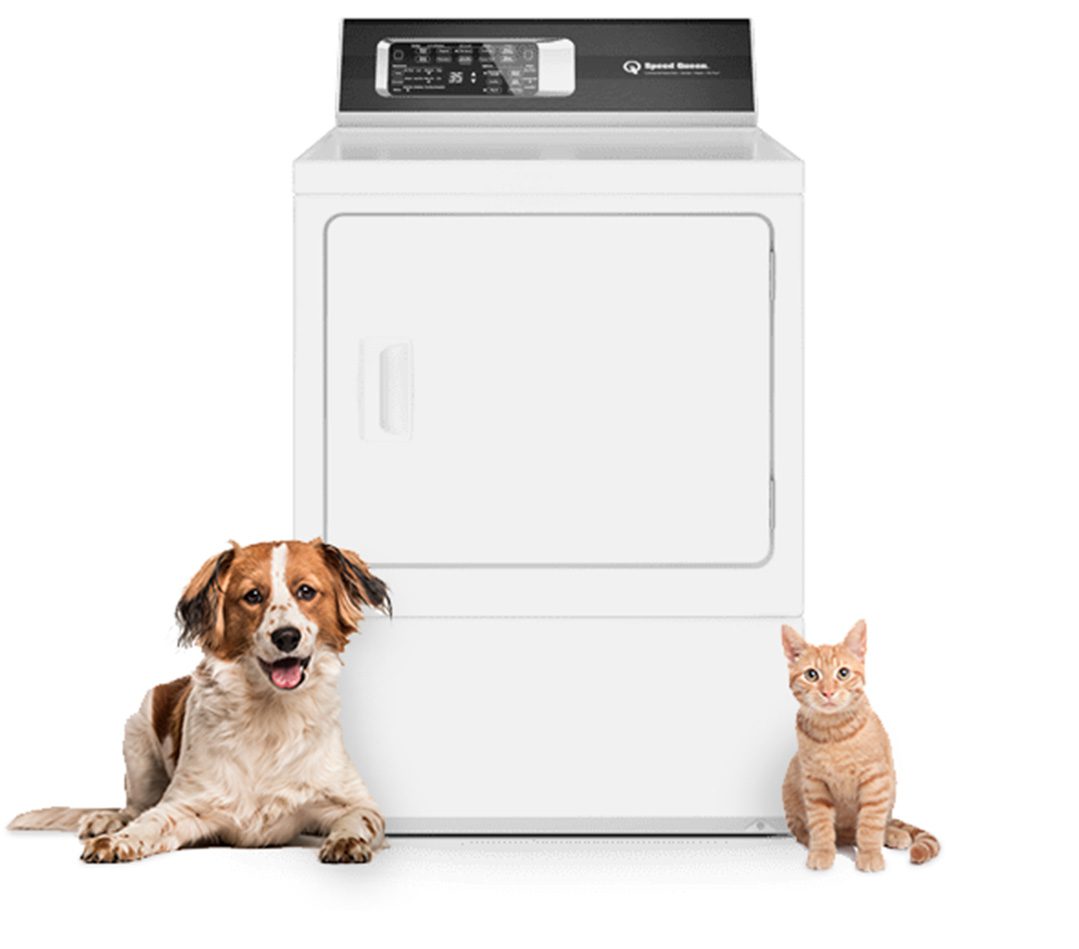 DR7
Designed with Exclusive Pet Plus cycles that remove pet hair before washing, the DR7 also offers convenient steam sanitize options for quality, pet-hair free results.
Product details
Features several settings specifically for pet hair removal
Boost sanitization with a number of steam settings that also help reduce pesky wrinkles
Built-to-last durability and innovative technology lets you tackle the toughest loads
What our customers are saying
"Dries quickly and completely, as long as you stay out of Eco mode. We have a cat and find the pet hair mode generally effective. Great innovation!"
SQ OWNER - Arlene 48154
"The build quality far surpasses any dryer we have owned. To date the performance has been excellent as well. The dryness sensor is spot on and the pet hair feature is a nice addition. Very happy to date."
SQ OWNER - Drew217
"The Speed Queen DR7 dryer has been a game changer with the new steam and anti static features. In almost all cases it eliminates the need for dryer sheets. The best test I did for this machine was putting a load of washed rags in it with the anti static cycle selected. Not only did the rags have virtually no static but they felt softer. All of the lint and strings that normally cling to the rags were in the filter screen. Very impressive. I love this dryer. So many ways to customize how you want to dry things. The steam refresh cycle is also handy for freshening up a shirt or pants that are a bit wrinkly. Overall this is a dryer that hits a home run for me"
SQ OWNER - Brian5059
"I purchased this dryer which matches the washer I already had. Wow! I love the quality and dependability of Speed Queen, and this model is no exception. It works just as expected from day one, and the warranty is unmatched in the industry. Bonus that it is made in the USA! I'm always happy to buy a quality American made product that I know will last for many years to come."
SQ OWNER - Indiestyle
"Most efficient dryer that is really quiet and easy to use."
SQ OWNER - Tooty
"So easy to use and keep clean. Love the pet cycles."
SQ OWNER - Cami
Speed Queen is proud to be the official laundry partner of the Best Friends Animal Society, an organization that aims to save the lives of all shelter animals across the nation.
Learn more