Why Our Advocates Believe in Our Equipment
For more than 100 years, Speed Queen® has proudly manufactured the industry's longest lasting laundry equipment for use in the home and commercially – in laundromats, apartment buildings and on military bases.
We tout our commercial-grade laundry machines as the most durable on the market, and we have the proof to back up our claims. Our machines go through rigorous tests to ensure that they meet the highest standards and have the ability to last up to 10,400 loads, which equals about 25 years in your home.
Building a Community of Advocates
We are certainly proud of the work that goes behind each and every one of our machines, but what we're even prouder of is the abundance of positive feedback and loyalty we receive from our customers. A quick visit to our Facebook page illustrates how undeniably faithful our advocates are to our brand, and for good reason; we produce quality machines that last – sometimes through several generations!
From a family of six that has used their Speed Queen machines since 1987 to a couple in Maryland who have had the same machines for 31 years, to a woman in Colorado who made her first service call on her Speed Queen dryer after 40 years of perfect use, we have many die-hard Speed Queen advocates.
"This machine does everything I need a machine to do," said Craig from Illinois. "When you want hot water, you get hot water. When you want to fill a full load, you can fill a load into the deep stainless steel tub. The controls are easy to use. If you are looking for a machine that washes your clothes like a washing machine should, this is it."
Lisa from California echoes a similar sentiment. "My Speed Queen washer and dryer is one of the very best investments I have made for my family," she said. "I don't think our clothes have ever looked so good."
Perhaps one of our favorite testimonials comes from Sylvia Froehlicher. Twenty-seven years ago, we gave her a free washer and dryer and asked her to keep track of her laundry habits and let us know how the machines performed. Almost three decades of five loads of laundry per week later, Sylvia's Speed Queen washer and dryer still get the job done.
"They work perfectly, and I've never had to make a service call," she said.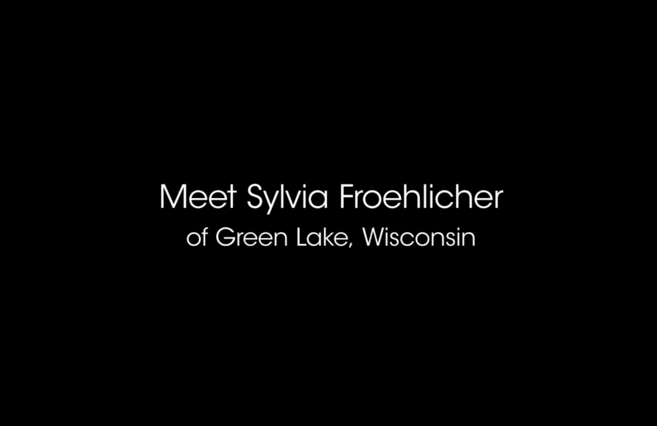 Even though her machines were still working after over two decades, when we upgraded Sylvia to the newest Speed Queen washers and dryers, she got a little emotional.
"I'm not going to cry," she said. "But they've been very good to me."
Sylvia was happy to see that her new machines included the same features she loved about her older machines, such as the ability to spin her clothes dry, but came with additional technologies, as well. Sylvia's testimonial is similar to many of our Speed Queen advocates who want quality machines that get the job done well.
We would love to hear your experience with Speed Queen – maybe you will even be our next advocate.