A Washing Machine You'll Love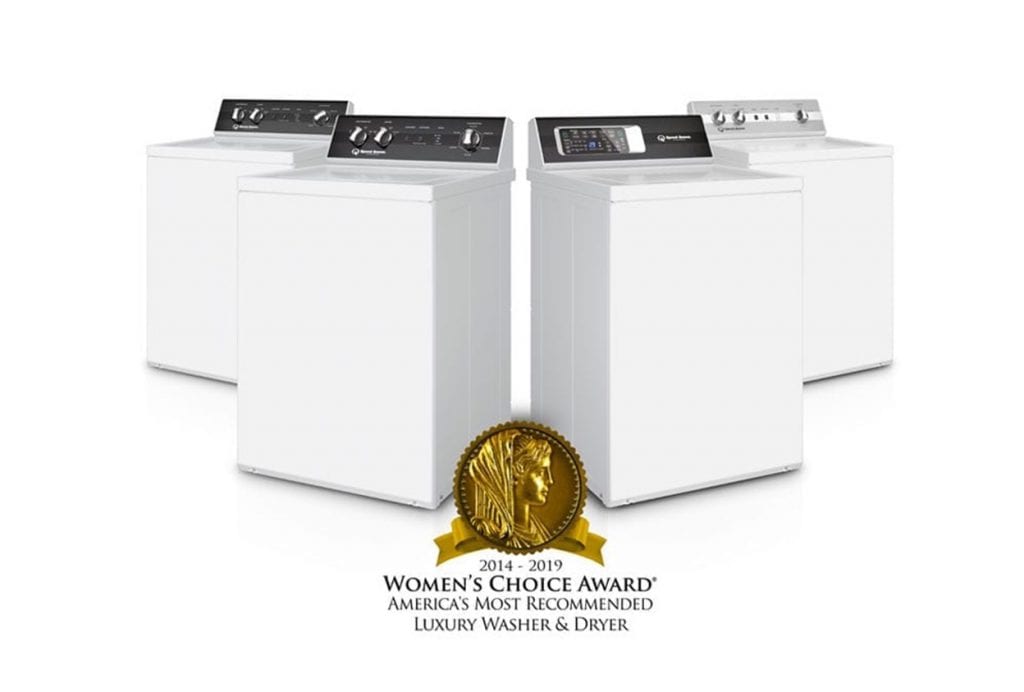 Do you find yourself complaining about your washing machine—it doesn't hold enough clothes, clean like it should or give you a customized wash? If any of this sounds familiar, it's time to upgrade to a Speed Queen top load washer.
With Speed Queen Perfect WashTM technology, preset cycles and a 3.2-cubic-foot stainless steel washtub (large enough to efficiently wash a queen size comforter), the Speed Queen TR range of top load washers check all the boxes on your wish list. In addition, Speed Queen machines are built to be reliable and provide 25 years of commercial grade performance in your home.
Speed Queen Perfect WashTM ensures that your clothes are cleaned efficiently and gently to help prolong the life of your fabrics. Each machine is equipped with autofill technology that detects the size of your load and adjusts the water level accordingly, providing a customized clean every time.
Our TR range of top load washers offer between four and eight preset cycles, which tend to the needs of any material you're washing.
Watch the video below to learn about Jane's favorite parts of her TR7 Speed Queen top load washer.