Meet the pet: Scrappy
Our Pet Plus™ cycles project was born out of our team's love of pets and the joy they bring to us each day. Over the next few months, we'll be posting the stories of the pets who inspired the idea. Today, we'll meet Scrappy.
There comes a time in every pet owner's life where, unfortunately, tough decisions need to be made. That moment came for Anthony Naparala when his cat Jasper was suffering from stomach cancer and had to be put down. Anthony's other cat Lilly seemed sad after the loss of her brother, which prompted Anthony and his wife Amanda to begin looking for another furry companion. That's when they found Scrappy.
Scrappy, Amanda and Anthony had an instant connection when the couple went to meet the newest addition to their family at the Sheboygan Humane Society almost six months ago. The part that really sealed the deal? Scrappy looks almost identical to their previous cat, Jasper.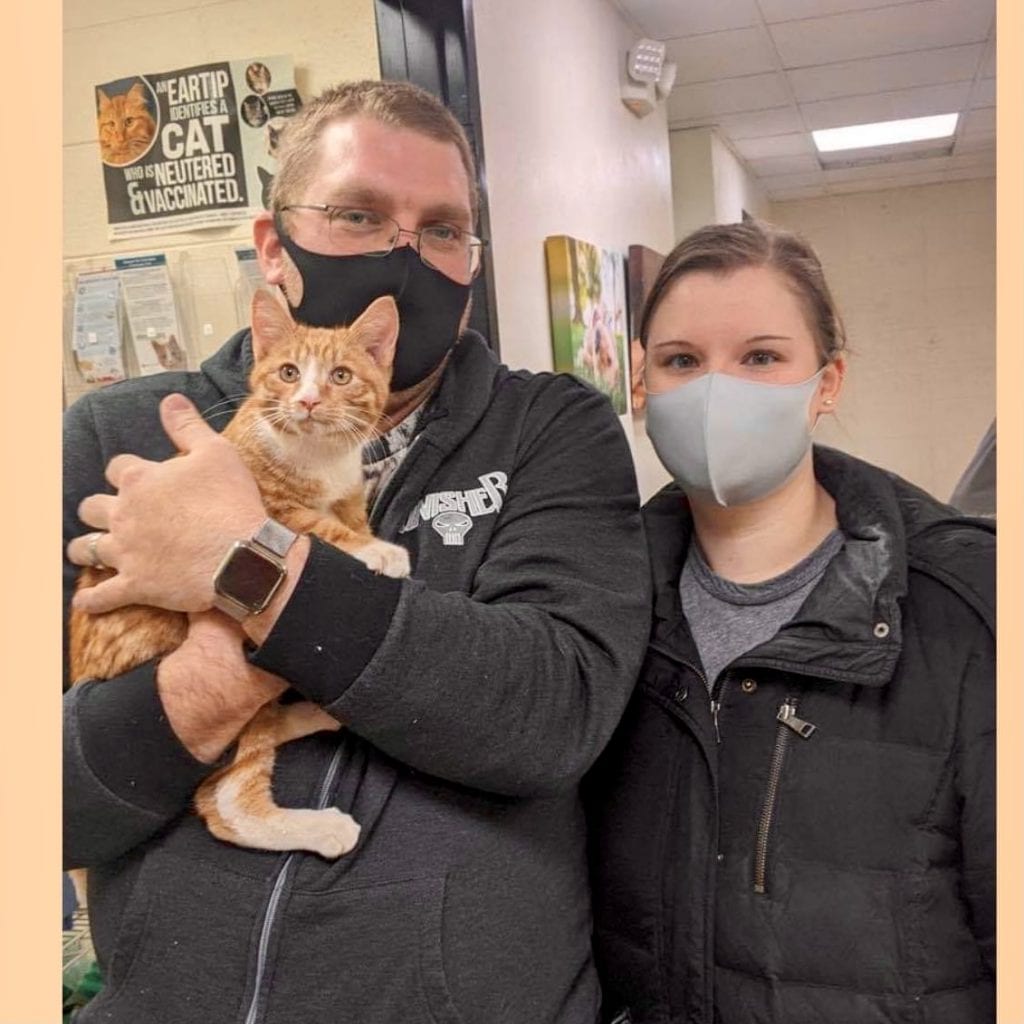 Now, Scrappy isn't your average cat though; Anthony and Amanda both describe him as "interesting."
"He's kind of like a cat-dog," Anthony said. Scrappy plays fetch and even has a leash that allows Amanda to take him on walks.
"We started leash training him almost as soon as we got him," Amanda said. "He does pretty well."
Although Scrappy is up for anything, he does get skittish around cars, which can make walks tricky. Scrappy has a big personality and gets into just about everything – especially the toilet paper that he likes to scatter around the room. Anthony, who works in Alliance Laundry Systems' utility department, said his favorite thing about having a cat is that they can read you really well – when you're sad, they're sad with you; when you're happy, they also feed off that energy.
"He brightens up our day whenever we get home from work," Anthony said. "We're really thankful we found him."